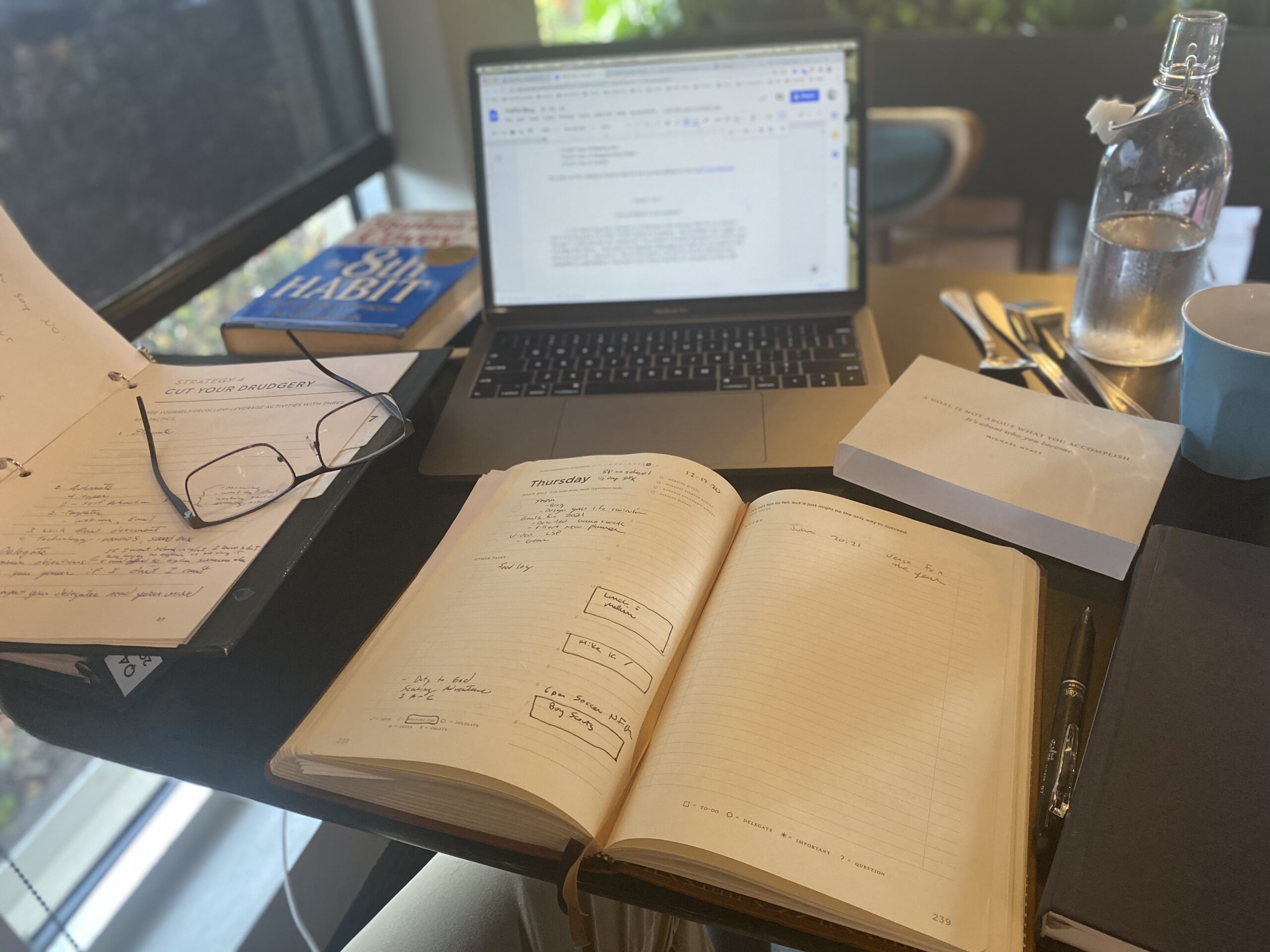 Systems: Second milestone on your journey
Part 2: Chief of Staff
"No excuses. No explanation. You don't win on emotion. You win on execution."

~Tony Dungy
One of the biggest challenges you will need to overcome as your organization's leader is not coming up with ideas or developing a vision. No, the biggest challenge is in executing a plan to achieve that vision by creating a focused, disciplined organization where all the moving parts are aligned to move the needle toward a better reality.   
This is why assigning a Chief of Staff to oversee the day-to-day operation of your organization is so important. This individual must possess the following essential qualities, and demonstrate the ability to execute them consistently:
Aligned 

Future focused

Accountability
With your chief of staff creating accountability, your time is freed from attending to all the little things, allowing you to dedicate your time to the vision – which is something only you can do.  With your chief of staff communicating on your behalf, a dashboard maintains a record of the progress of various projects, ensuring alignment.  
The most important role you fulfill as the leader of your organization is to clearly articulate the organization's future goals. Creating a three- year vision script and reviewing your organization's goals  and progress every quarter will excite your team, giving purpose and meaning to their day-to-day work. 
I spend 50 to 70% of my time concentrating on future-focused goals, creating and communicating my vision.  As with all things in life, moving your organization forward toward your goals is a journey – not a destination. You must revisit your map (your vision script) consistently and make adjustments and refinements when necessary. You must communicate your vision constantly. Without a trusted chief of staff on board, you will get pulled into the weeds – spending a large majority of your time attending to the urgent crises that pop up every day. You will not be a leader. You will be a manager.  
In his award winning book, The 7 Habits of Highly Effective People, Stephen Covey points out the need to be personally healthy – achieving the private victory – so we can lead our team to success. As an organization, the tool we use to keep on track with planning our goals as a team is the Full Focus Planner. This is not optional. Use of this tool keeps us all inspired, focused, disciplined and clear on where we are going and what we need to do to get there.
Grateful to be on this journey with you,

Dr. Matthew Harkness