Part 2: Identify a Proposed Systems Solution

In Part 1, we learned how to how to identify a frustration from a systems perspective.  In Part 2, we want to create a proposed systems solution.
Create a Proposed System Solution:

Step 1: How does the frustration impact your practice?
Be specific, not general:





Who is impacted?

How does this impact your business, team members and patients? 

Quantify the impact of this frustration.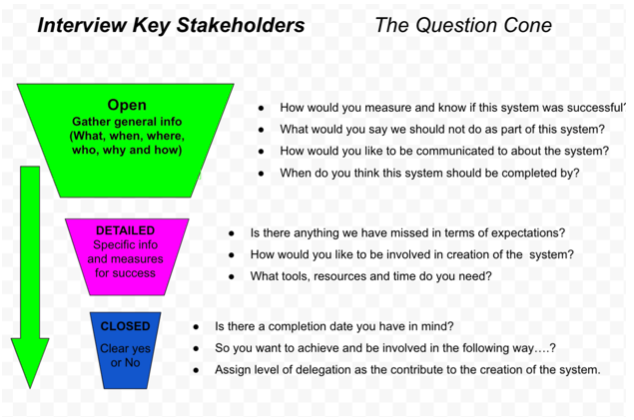 Step 2:  Identify a Proposed Systems Solution 
Systems/Project Name and Leader/team members involved. 

Projected System creation Start and End Date.

Description.

Desired Results.

Constraints. 

Support and approval from key stakeholders/team members.
Step 3: Solicit Feedback from all Stakeholders 
Stakeholder: a person who is actively impacted or involved in the creation of the system/project. They contribute to the success or failure of the project.

Share proposed "Proposed system solution."

Interview key stakeholders utilizing  "The Question Cone."   

Adjust proposed systems solution based on "The Question Cone."
Next week: Part 3:  We will look at Completing and Implementing your New System.
Grateful to be on this journey with you,

Dr. Matthew Harkness