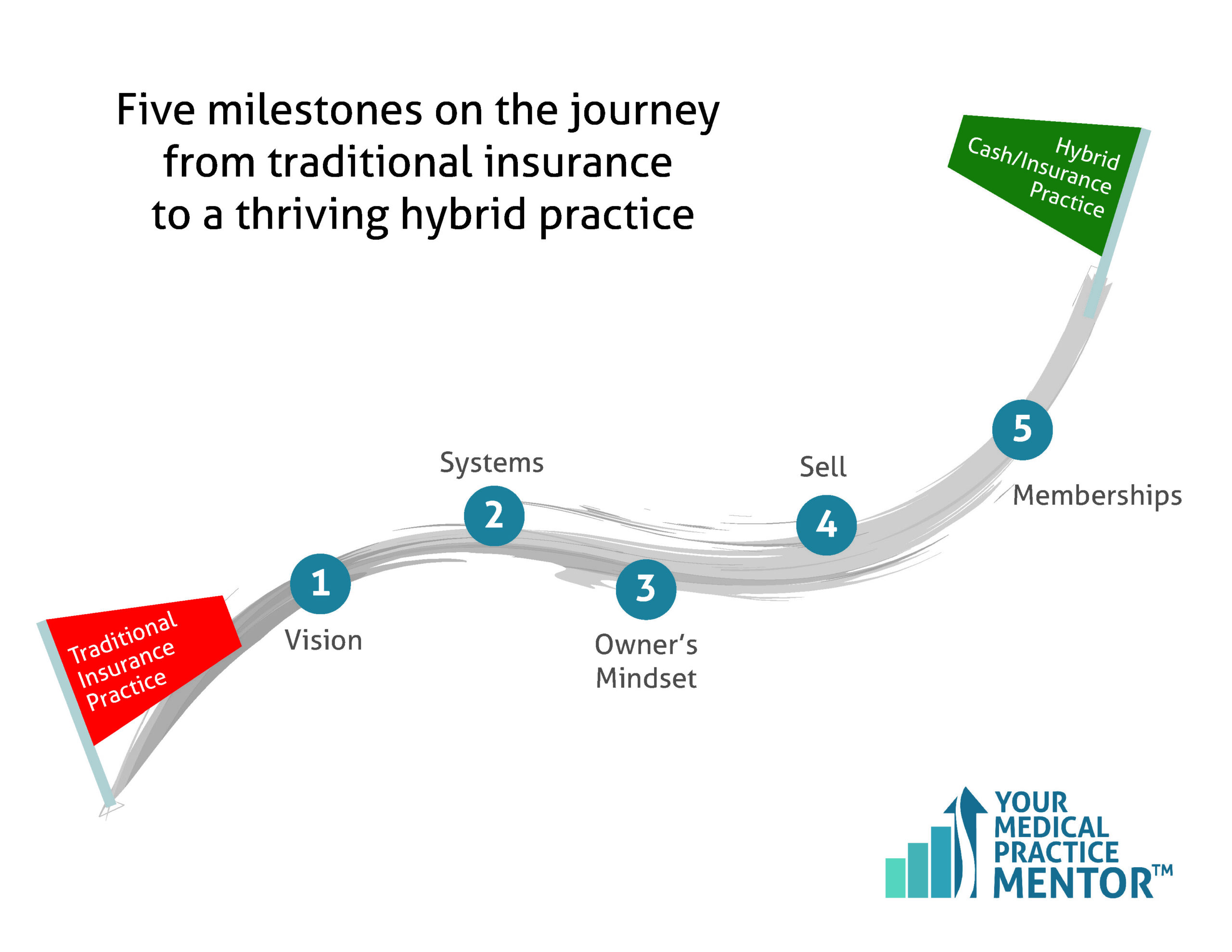 One Group – Two Practice Options:  Cash or Insurance
There are five milestones on your journey to becoming a thriving hybrid practice.  Today, we are talking about Milestone #4 – Sell!   Selling our services for cash can be a very difficult challenge to overcome for those of us who have built our practices around the traditional insurance provider model.  I personally have experienced that totally awkward and out-of-element feeling that comes with trying to sell services or products for cash.   
It is with this challenge in mind that I am excited to share my interview with Dr. Brian Yee PT, DPT, MPhty, OCS, FAAOMPT, founder of Motion Stability Physical Therapy Group in Atlanta, Georgia.  In my experience, Dr. Brian is THE pioneer when it comes to transforming his traditional insurance provider practice into a cash/insurance hybrid provider practice.  Most importantly, I have a great deal of respect for Dr. Brian as a great person who is not only a great clinician and businessman – he is also a dedicated father, husband, and leader who is passionate about life. I am grateful to call him my friend.  
In this video interview, Dr. Brian shares his journey of transformation from a traditional insurance provider practice to a hybrid cash and insurance provider practice.  One of the biggest challenges in making the transition, he said, was communicating the new payment and services options (insurance and cash) to his patients in a clear and simple manner. Learn how he overcame that challenge – developing a streamlined, simple process for onboarding new Motion Stability patients.
Dr. Brian also explains why "both and" is better than "either or" cash and insurance, what is needed to be a successful cash clinican, and why being an insurance provider is necessary to scale your practice.  
In his business journey, Dr. Brian has focused intently on the development of his clinical team, building a great working culture, and always putting the patient first – regardless of socioeconomic background.  As a hybrid provider practice, you can actually serve a broader audience, thereby making your practice more valuable. The hybrid provider model also provides a clear path for the leadership and clinical development of new clinicians.   
I am really excited to provide you with this interview! It is packed full of great content. Be sure to listen during your next workout!  And be sure to subscribe to the Your Medical Practice Mentor YouTube channel for more great tips to help you follow your own journey to becoming a hybrid cash and insurance provider! 
Grateful to be on this journey with you,

Dr. Matthew Harkness