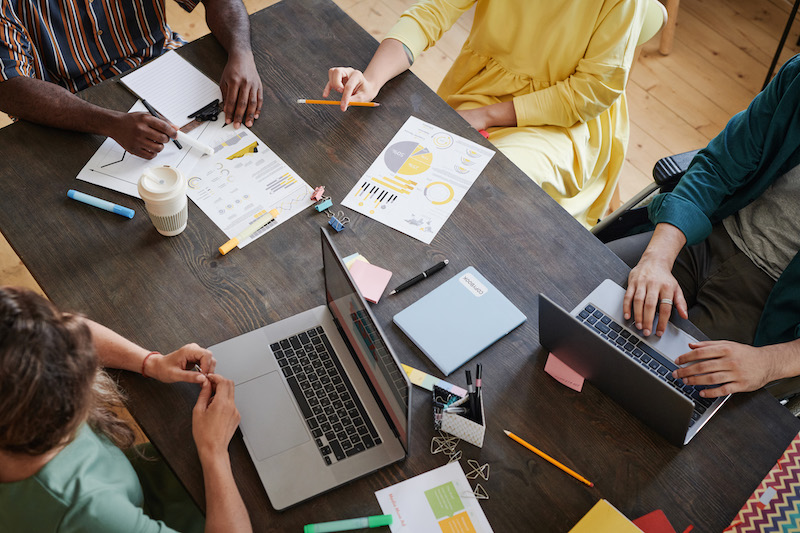 Aligning your team to increase revenues and think like an owner
Step 3 on the Success Journey to a hybrid practice – Owner's Mindset.
In order to get your team on board with an owner's mindset, it is essential that you implement a system of compensation that is based on revenue generated instead of traditional wages or salary according to time worked. This change in pay structure must be handled with care.
As you transition to this new compensation structure, you will naturally get more input from the team on how to improve efficiency, while at the same time improving outcomes. A revenue-based compensation structure creates a culture that looks at numbers and pays attention to progress.  You and your team will begin to appreciate the value a patient brings to your practice over a lifetime.
Let's look at each team in your clinic and what they need to consider as you launch:
Leadership Team
Leadership team buy in and support
Anticipate hurdles, consider you may lose some staff

This is often being positive – resulting in the formation of a team culture with an owner's mindset
Business Team:
Data: Inventory your current situation

Revenue per unit/patient
Revenue billed per therapist

Set an admin rate for meetings, trainings and non-billable time
Share progress and results weekly with team members
Marketing and Sales Team:
Consistency is the key
Set roles and goals to keep the patients coming in
Clinical Team:
Discover how and why your optimal billers and revenue generators consistently produce more revenue for the practice.
Set a target and implement the systems necessary to comfortably reach the target for your clinicians
Develop a consistent program for a patient's initial evaluation and follow up visit that engages them and is more likely to result in excellent outcomes.
This model puts a healthy tension on all the team leaders and team members.  For this system to work well, everyone must do their part.  it is indeed empowering as a practice owner when your team comes together with unanimous focus to deliver better results for patients and increased revenues for the business. Everyone wins.
Finally, it is important to remember that – as with all systems – your plans, procedures and policies should be considered to be formed with wet cement.  Adjust as you need to.  Change is a process, not an event.
Grateful to be on this journey with you,

Dr. Matthew Harkness